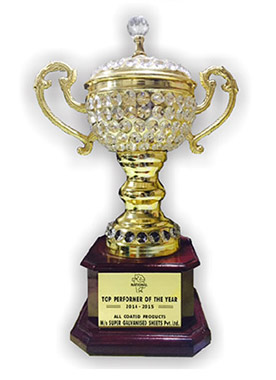 Super Group has won a lot of awards for its excellence in steel distribution. The company has been awarded as Top Performer for National Steel for 10 years in the row and carrying the legacy this year again we have been awarded as Top Performer.
Super Elements Private Limited have been awarded NSIC – CRISIL Rating of SE-2B .This rating indicates " High performance Capability and moderate financial strength " which is a good indicator that as a company our vision and growth are set in the right direction. This boost confidence and trust worthiness of all stakeholders in company .
Special thanks to our Suppliers and Customers as due to their reliability we turned out to be a trusted and favoured company.